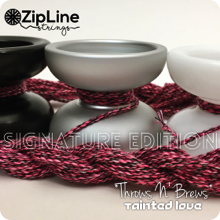 Dylan is an amazing yo-yo player and former State Champion in both Wisconsin and Illinois. He throws down in Crystal Lake IL, not only as a MagicYoYo sponsored player, but as an MMA trainer too!
I've been following Dylan's YouTube channel, pretty much as long as I've been throwing around a yo-yo. I stumbled upon his channel quite easily, searching for a review/unboxing on a yo-yo that I was interested in checking out before I spent the cash on it. Just type in the name of a popular yo-yo + the word "review" in a YouTube search engine, and see how many times Dylan's name pops up - it's crazy!
Dylan also does unboxings, reviews, and tutorials on all sorts of other crazy stuff; MMA training, home made fidget toys, how to spike a mowhawk in one minute, how to carve a turkey like a boss, how to make begleris, how to make yo-yo strings, how to anodize stuff, and the list goes on and on. This dude goes crazy producing content for his channel - no wonder why he has over 76k subscribers. That's INSANE!!!
We will be ever grateful for Dylan's contribution to the rapid growth of ZipLine Strings. His unboxings and reviews of our product has reached thousands of more views than we ever would have without his enthusiastic participation. His input on his awesome colorways have been gaining a ton of traction and they look and perform incredibly. There's been a crazy number of people that have been lining up to buy his signature strings :)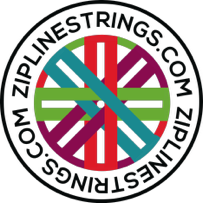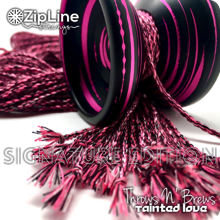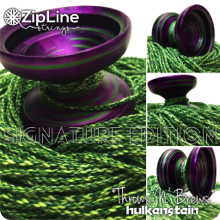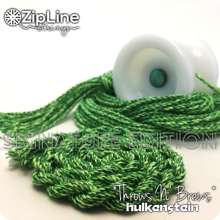 Tom is an all-around amazing guy, and has been throwing around and collecting yo-yos since the nineties. His channel, Throws N' Brews, is jam-packed with a plethora of great reviews and unboxings on just about every cool yo-yo out there. If you need info on a throw before you take the plunge on a purchase, chances are that Tom's channel's got it covered. If not, there will be something close enough to it, to help you make a sound decision before you take a chance on something you're unfamiliar with. Tom also plays guitar like a "Banshee" (intended yo-yo pun), which you'll get to see, from time to time, if you're subscribed to his channel.
If it weren't for Tom, I'm not sure if this collaboration would even exist. We had a couple of conversations during the initial creation of his first two signature colorways, and he recommended that we reach out to Sam Hicks, Dylan Kowalski, Michael Montgomery, and some others. Surprisingly enough, I had already been subscribed to each of their channels and followed them pretty regularly. Upon browsing through the back catalog of each of their videos, I noticed that Dylan, Sam, and Tom had already been collaborating together - helping to promote each others channels and directing traffic to one another. I was intrigued by their camaraderie and support for each others channels, and I was drawn into the idea.
After giving it some more thought, and discussing it further with Tom, I decided to reach out to Dylan and Sam. I asked if they'd be interested to check out our strings, and if they liked them, I'd be very interested in a collaborating with them as well.
Tom has been an amazing friend to us, and his enthusiasm for our strings is quite contagious. One of the things that drew me into the Throws N' Brews channel was Tom's honest thoughts on things that even go beyond yo-yo reviews; thoughts on yo-yo as therapy; thoughts on using yo-yo to combat anxiety, etc. I also love that he continually expresses the importance of growing the yo-yo community, and that he reaches out to his subscribers for their thoughts and ideas on this topic.
Tom has been very instrumental in the launch of ZipLine Strings and his continued support on YouTube has really helped grow this business from a humble idea to a what it is today. I can't thank him enough for all that he's been doing to help us move this thing forward.

Throws N' Brews (Thomas Velto)
• Hulkenstein • Tainted Love •
Dylan Kowalski
• Bubble Vicious • Bazooka Blue •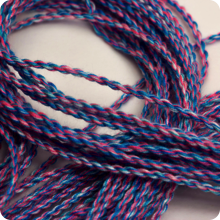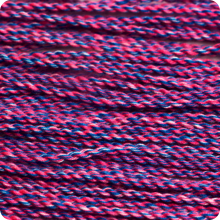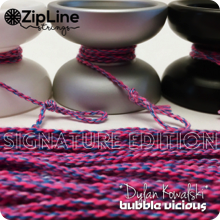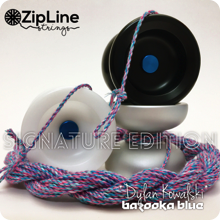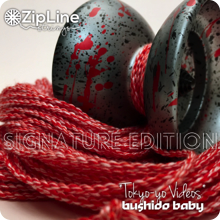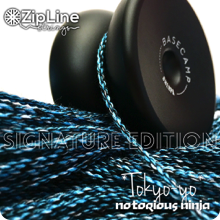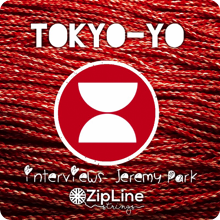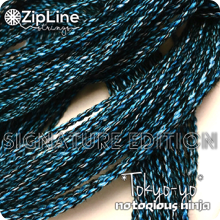 Since the very first yoyo review I watched by Tokyo-yo, I just knew T had something very special and that I should be keeping a close eye on him. From his thoughtful opinions, to the way he edits his videos, to the music he composes, I can really feel the and effort he puts into his channel. T's approach to filming/editing, and organizing/presenting his opinions about yoyos and yoyo related products is very high-end and captivating; not only in an informative sense, but you can definitely feel his heart and passion as well.
I had been conversing with T, here and there, while we were both quite fresh in the community, but I always admired his opinions and his approach to his channel. To my surprise, T contacted me one day about the idea of possiblily collaborating together in the future, and perhaps release a red and white string (to represent the Tokyo-yo colors.) ZipLine and Tokyo-yo were both quite swamped at the time, so we agreed to revisit the idea when we were each in a better place. However, after a very short amount of time had passed, I couldn't let the idea sleep any longer; not matter how busy we were, I was going to make some time to produce a care package and put together Tokyo-yo's very first signature string (inviting him onto the team.) You can see the unboxing video here: (click)
We're also excited to mention that T is now collaborating with international yoyo retailer, Yo-Yo Store Rewind; you can see him reivew their products here: (click)
I honestly believe that the sky is the limit for T. He'll be able to take Tokyo-yo as far as he's willing to take it, and it'll be as huge as anything else in the community can get! It's just a matter of time ;) ZipLine and myself are so proud to be working with T, and we're excited to see what the future holds for this collaboration!

TokYo-Yo (T)
• Bushido Baby • Notorious Ninja •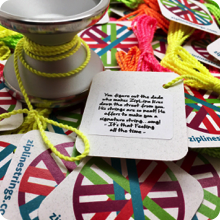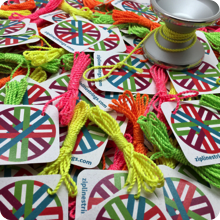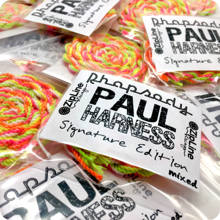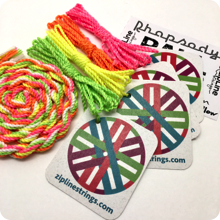 Paul's been on our radar since we saw him in-person, competing at the 2017 Idaho State Yoyo Contest. His laid-back presence and smooth flow completely won me over. While watching him perform, you can't keep yourself from smiling, because of the good vibes that wash over you, within the first couple of tricks.
Although Paul is a very technical player, his smooth flow makes his tricks look effortless and very relaxed; what's there not to love about that?
Highlights: 4x Idaho State Champion; ranked 1st in Pacific NW region; placed 7th at Nationals; sponsored by SF Yoyos.
When I first approached Paul about a potential sponsorship deal with ZipLine, I made it a point to let him know that this wasn't only going to be a signature colorway type of thing - I really wanted to make Paul a string that would suite his style and performance specifically, while at the same time, maintain our base string formula.
After lots of note-taking, several meet-ups, and countless back and forth correspondence, we came up with something that Paul could confidently compete with, which he did at 2018 PNWR. We both loved the string, but worked even harder to perfect it. We slapped hands shortly after PNWR and patiently waited to make our announcement until the 2018 ID State Yoyo Contest!
We couldn't be happier to have Paul on our team and can't wait to see what the future holds for this collaboration :)